SOC Autumn Meeting
The 2023 Autumn Meeting of the SOC returned to the Stirling Court Hotel in Stirling on Friday 15th of September. The meeting was hosted by NHS Grampian.
The first session was free papers which saw the presentation of an intriguing range of topics by ophthalmology trainees and medical students, including the innovative use of QR codes for patient information videos, new technologies in the glaucoma clinic and a fascinating case of bilateral Descemet's membrane detachment following cataract surgery.
After the question-and-answer phase, Consultant Radiologist Dr Asha Neelakantan delivered a wide-ranging and much-needed talk on "Neuro Imaging for the Ophthalmologist".
Following the coffee break, the SOC welcomed two excellent talks by the President of the Royal College of Ophthalmologists, Professor Ben Burton. The first was a "College Update" which stimulated much discussion about the current challenges and developments in UK Ophthalmology, while the second was an entertaining exploration of "Functional Visual Loss", with many fine clinical pearls.
Session three began, after a hearty lunch, with a novel session for the SOC: rapid fire poster presentations. This gave speakers the opportunity to (briefly!) explain the work behind the posters on display in the hall. This fast-paced session enlivened the conference after the lunch break with a range of topics from Acanthomoeba keratitis to the accuracy of biometry for post-LASIK cataract surgery.
Miss Gill Adams, Consultant Ophthalmologist at Moorfields, then gave a fantastic lecture on "Retinopathy of Prematurity: Now and Onwards" followed by the second free papers session.
The conference then enjoyed a final tea and coffee break before the presentation of prizes, which this year featured a new addition of Best Undergraduate Prize. This was awarded to M Stewart for their presentation "Tape Splint Tarsorrhaphy in the Treatment of Persistent Corneal Ulcer". Meanwhile, the Paper Prize was awarded to Catriona Barbour-Hastie (for "Agreement of Trabecular Meshwork Identification in 360 Colour Gonioscopy Images"), the Poster Prize to Niharika Nalagatla (for "Accuracy of Biometry Formulae in Predicting Cataract Surgery Refractive Outcomes After LASIK Surgery") and the Travel Prizes to Obaid Kousha and Chloe Shipton.
The final session concluded the meeting with two fantastic talks. The first, delivered jointly by Dr Chris Scott and Mr Stephen McPherson, outlined the incredible success and innovation of the Eye Health Network, which sees highly trained optometrists deliver community ophthalmology in NHS Grampian. And the final talk of the meeting entitled "Preventing Glaucoma Blindness" came from Professor Anthony King, Consultant Ophthalmologist at Nottingham, who explored the latest understanding of glaucoma progression and management.
It was another wonderful meeting and the SOC council look forward to inviting everyone back to the next, which is due to take place on Friday 23rd of February 2024 at the Marriott Hotel in Glasgow, hosted by NHS Lanarkshire.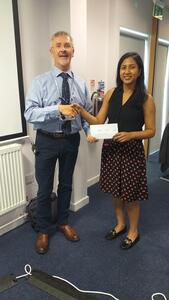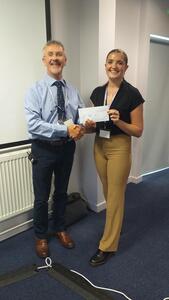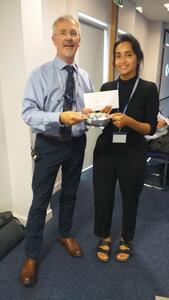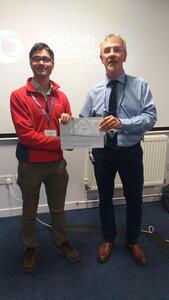 PREVIOUS MEETING PROGRAMMES
SOC Autumn Meeting 2022 Report.doc
SOC Spring Meeting Report Feb 2022
Meeting Programme September 2020.docx
SOC_Programme_-_February_2016.doc
SOC_Programme_-_February_2015.pdf